When moving day arrives, you should be all packed and ready to go. However, there is one thing that you may or may not have thought about, and that is where our home moving tips come in. You need to protect your new home from damage during the transition. To start, always ask the moving company what kind of protection they offer when moving as this will save you time, money, and stress. The carpet, hardwood floors, and walls can all be damaged by all the traffic and you need to protect your home while moving in. Not only can your floors get dirty, but there can be costly damage to walls that can be avoided. Don't be alarmed. You can do several things to protect your new space during the move.
If you want to protect your home while moving in – always hire professional movers
Having a reliable and trustworthy moving company when you are moving is essential. Accidents can happen to anyone, but most of the issues that happen during moving in are usually a consequence of a DIY relocation. Simply you don't have enough experience or all the tools needed to handle everything. Movers have a lot of experience in handling different items, and they know all the common issues and they can prevent them. Besides that, they have all the tools – no matter if are you moving a piano or a small home. They have everything!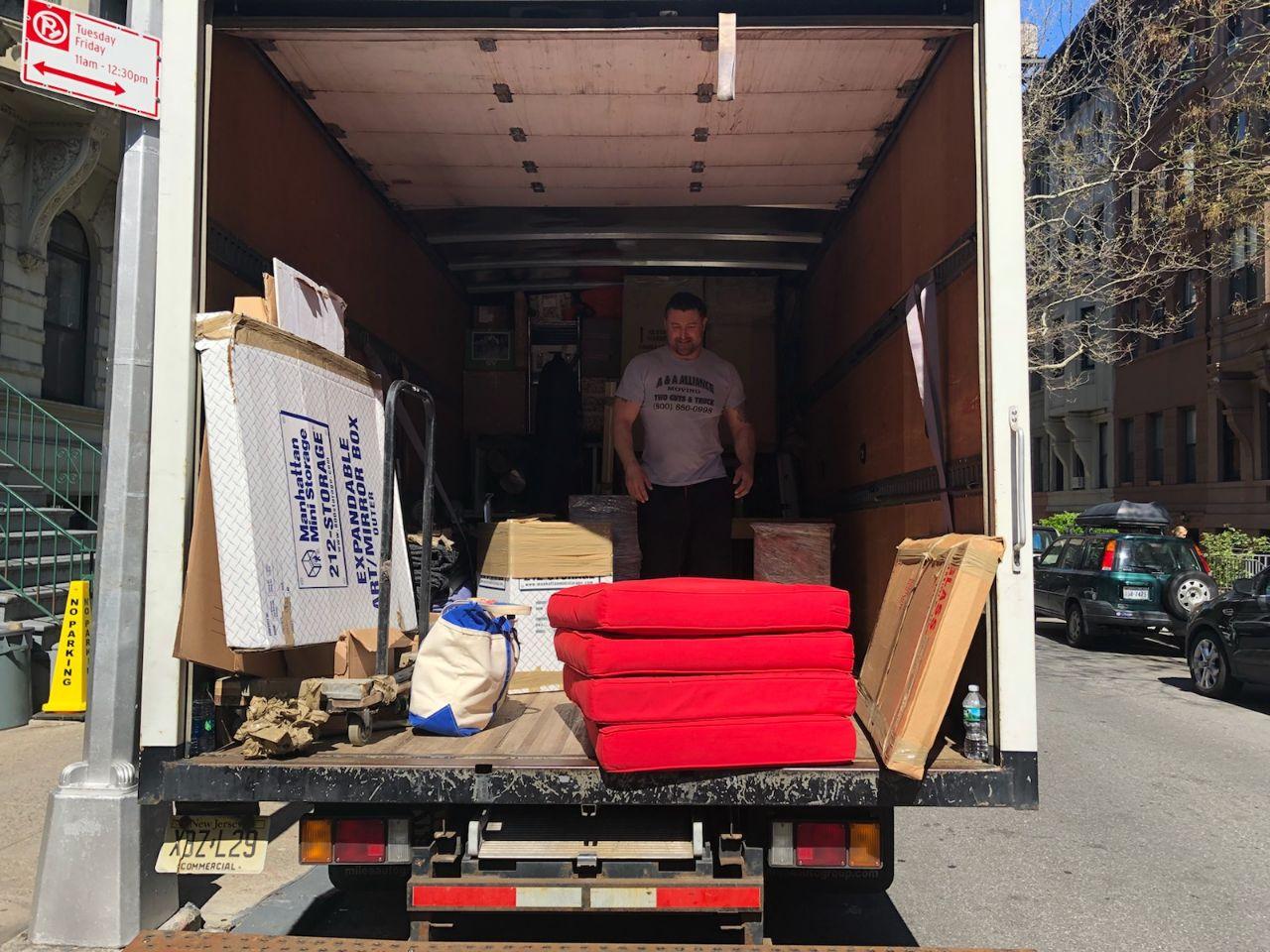 You can even look for white glove moving NYC and they can handle everything for you. Hiring a reliable moving company will make a big difference. You won't have to worry about anything, and your belongings will be safe. And not only that, professional movers know how to lift and carry items so they reduce the risk of clipped corners, dropped belongings, scratches, and scrapes. Always feel free to ask all the questions so you can be sure that your belongings will be safe and sound, and your house as well when moving in.
How to choose a reliable moving company?
Once you start looking for residential moving companies you will see that there are a lot of options. A lot of people feel confused and they don't know how to pick the best moving company. The best thing you could do is to request free moving estimates and ask what is included in the price. Once you know the prices, you can narrow down the list. And once you have a couple of moving companies that you like and that offer you a good deal – start your research. Look at their reviews, check their website, and see if they are registered. If you have any additional questions, feel free to contact them. It is important to have a moving company that you can easily contact so your relocation can be worry-free. You need to do everything to protect your home while moving in, and making sure that the movers are trustworthy, communicative, and reliable is one of them.
Don't forget that cleaning your new home is important!
A lot of people underestimate how cleaning your new home is important. Maybe it won't directly prevent damage to your belonging while moving in, but it can make a big difference in the long run. You can look for packing services NYC, so you can spend more time preparing your new home than packing. A little dirt won't harm your belongings but will make your new home feel old and unwelcoming. It won't take you a lot of time but you should sweep and dust before you move in, so you can have a truly wonderful home. Also, spray for pests so you can be sure that there won't be bad surprises. Once your items are unloaded into your new home you will be able to relax in a clean and welcoming home!
Cleaning doesn't have to be hard and time-consuming
We know that cleaning can feel overwhelming and like an unnecessary task. But there are a lot of benefits and ways to make it much easier and faster. Deep cleaning your new home can be fun and easy, and it can bring you a lot of joy. Just imagine, your boxes have arrived and now you are unpacking your valuable belongings in your new and sparkly clean home! You can always ask for help from your friends and family, and you can throw a little party once everything is done. There are a lot of DIY tips online that can truly make everything much easier. For example, if you mix vinegar, water, essential oil, and a little bit of olive oil you will get a great dust repellant. It is cheap, eco-friendly and it can make a big difference.
If you want to protect your home while moving in – plan your layout
One of the things that you should consider before moving is how you will arrange your new home. Planning your layout is one of the most important steps if you want to protect your home while moving in. You need to think about big and bulky items because it can be challenging to get them through your new home. Make sure that you measure everything, and write it down. This is especially important if you are moving long distances, you need to plan everything before you choose one of the long distance moving companies. Long-distance relocation takes time, so you need to be ready once your belongings arrive.
The best way to handle this is to look at all entry routes and pay special attention to protecting your floors and walls. Professional and reliable movers will be able to help you solve these issues since they have experience and know how to handle big and bulky belongings. They will advise you to get floor coverings since they can really help you protect your home while moving in.
How to protect carpeting
Drop cloths and runners work somewhat, but they are not foolproof. To protect your carpeting, you need to buy a self-adhesive plastic film to protect them. You can cover your carpet and this material won't tear or cause someone to slip. It won't leave any adhesive residue, and it comes in a variety of sizes. They are not cheap, but neither is a professional carpet cleaning or replacement.
If the plastic film is not available in your area, you can use some other things. Try laying down bed sheets, towels, or even drop cloths. Cut them into strips and put them on top of the existing carpet. The only problem is that they bunch up easily and can be a trip hazard. Tape down the corners with duct tape to prevent these careless accidents.
How to protect  hardwood Floors
Hardwood floors are an expensive investment. However, they damage more easily than carpets. They can get scratched or have dents with a dropped piece of furniture or even shoes. The same plastic films that were available for carpets can also protect your hardwoods. They come in specific formulas based on the type of flooring you have. If you cannot find this paper, then you should try the contractors' paper. You can tape the corners to ensure no one falls. Cardboard is also a great option to ensure that the floors are protected.
Also, make sure to put felt pads on the bottom of the furniture when moving any pieces around. Your floors will scratch easily and you want to ensure that the floors are safe during and after the move. A moving blanket is also a good investment for getting furniture into place. This is an especially important step if you are relocating your business with commercial movers NYC. You need to leave the old space in good condition, but at the same time, you don't want to ruin your new space with floor scratches.
It is always better to invest in floor coverings
We know that it might feel that floor covering are too expensive. The whole relocation can cost a lot of money and it is only natural to try to save money. But as we mentioned, it is much more affordable to protect your floors than to renovate them. You can talk with your movers Upper East side and ask them for a discount or advice on where to get affordable floor coverings. You can save on a lot of things – plastic wrap, packing peanuts, etc. But when it comes to floor coverings – they are worth every penny.
Use sliders for your furniture
One of the last steps when it comes to protecting your floors is felt sliders. And they are a must if you want to protect your home when moving in. They don't cost too much money and you can easily find them in any hardware store. You simply stick them to the bottom of the furniture legs. And you don't have to worry – they come in different sizes. Even if you are moving small apartment with the help of small apartment movers NYC – sliders will help you protect your new home when moving in. It will be much easier to handle your furniture and your floors with floor coverings will be spotless!
Plan in advance how to protect your home while moving in if you have pets and kids
If you have kids and/or pets, you need to plan in advance what you will do on your moving day. One of the essential things when it comes to moving is to keep high-traffic areas clean and safe. As you probably know moving with kids and pets is challenging, and it requires a lot of planning in advance, so you need to decide in advance if are they gonna be in your home or if you will send them to a calmer and safer place. Pets can get really nervous on a moving day, and they can cause a lot of issues, and even worse they can easily get hurt or get lost.
Kids require a lot of attention, they will be stressed and they can easily get themself in a high-traffic area and hurt themselves. So, sending them somewhere where they will be calmer and feel safer is essential. But, in case you do not have an alternative – don't worry. You can create a designated place in your new home that can be separated from the rest of the house. That way they will have peace and a safe area where they can play and sleep. Make sure that they have drinks, snacks, and some toys – and they will be happy. Make sure to check on them regularly, and your moving day will be much easier.
How to protect walls
While worrying about your carpets and hardwood floors, don't forget about your walls. While they are not in as much danger as the floors, they can still sustain some damage. Use drop cloths to cover the high traffic areas. To prevent sharp edges from damaging the walls, wrap them with moving pads or corner guards. And if you followed our tips – you know the exact measurements, so you know where and how your belongings can go – you can prevent a lot of damage to your walls. Get in touch with Two Guys and A Truck today to learn more about how we can help protect your new home during your family's big move! Protecting your home while moving in can be easy and stress-free!
Protecting your doorways is also important when moving in
If you are moving into an older home then you probably know how doorways can be priceless. They can have different woodwork that really can be priceless and it can easily get damaged when moving in. The best way to protect them is using soft moving blankets. You can simply wrap your doorways with moving blankets to prevent damage. Also, wrapping your furniture can be also a great way to protect your doorways. Moving blankets are a good investment since you can reuse them, and you will have them if you are moving out of your home.
Protecting railings is also important
In case you have railings in your new home, you should consider protecting them on your moving-in day. You can simply use some old blankets and wrap them using tape. Also, you can ask your movers if can they cover them with moving blankets. It won't take a lot of time or money but it can prevent a lot of damage and save you a lot of money.
One of the ways to protect your home while moving in is decluttering
You probably have read and heard that decluttering is essential when moving. And although it might seem that it can't do a lot when it comes to protecting your home while moving in, it actually can. Once you measure your new home, you need to measure your furniture and see what can fit into your new home. If you have some items that can't fit with ease into your new home – you need to decide if it is worth risking potential damage. There is a lot of climate controlled storage NYC options that you can use to store items that you are not ready to give up but can't fit into your new home. Decluttering and deciding what should be in your new home can prevent damage while moving into your new home.
Safety checks are essential if you want to protect your home while moving in
One of the essential parts of every relocation is checking your new home from a safety point. Not only there are risks when moving into your floors and walls, but you need to check the security of your new home. Usually, homes have generic locks, inadequate alarms, or bad outdoor lighting. There are some things that you need to check or you can hire a professional for that. You should change your locks as soon as possible and add outdoor lights. You need to act quickly so you can make your home less attractive to thieves or vandals.